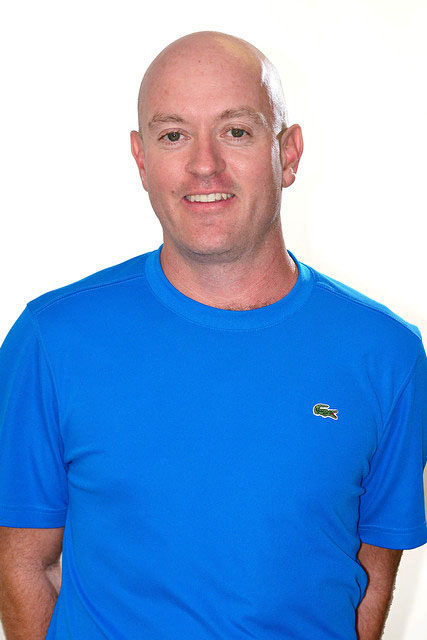 Richard Nicolson is the general manager at York Racquets . Richard has been instrumental in implementing a number of changes and initiatives during his tenure at York, and has contributed positively to York's internal success as a private club, as well as to the tennis community as a whole.

Richard has been a leader in the tennis industry for the past 20 years, and is heavily involved in high performance junior development. He is certified by Tennis Canada and the United States Professional Tennis Association. Richard is active in supporting Tennis Canada and the Ontario Tennis Association through sharing his experience and expertise. He is involved in a number of community outreach programs through various charitable initiatives, and is particularly committed to making tennis accessible to the broader community.
As York Racquets' general manager, Richard is committed to developing initiatives that will allow the club to continue to offer some of the best tennis programs and services in Toronto. Some of the primary changes that Richard has implemented at York Racquets have involved improving communication with the membership, targeting top-teaching talent from across the country, and recruiting new members whose values align with York Racquets' appreciation for tennis and community. Richard has initiated and executed a comprehensive tennis program that allows members of all levels to develop and refine their tennis skills. These initiatives have fostered growth in the club, and that membership is currently at capacity is a testament to Richard's success in cultivating York's prosperity.

Through consolidating his own experiences and values with his role as a general manager, Richard has worked with York's members to involve the club in the broader tennis community. York Racquets proudly endorses and supports Israeli Tennis Center, and is involved in a number of relevant fundraising initiatives.

York Racquets is one of the most successful and prominent tennis clubs in Toronto, and Richard is committed to ensuring both that the club continues to thrive, and that it serves as a contributing member of the tennis community as a whole.